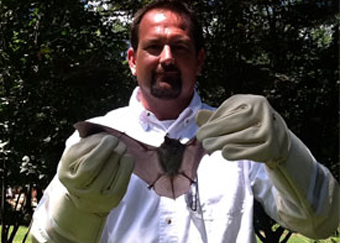 We specialize in bat removal and exclusion services for Berks County, Chester County, Delaware County and Montgomery County, Pennsylvania. While bats may do their part in the cycle of life by preying on insects, they can become a nuisance and health hazard for your property and family. We provide humane bat removal, bat exclusion and bat proofing services. As with any wild animal, do not attempt to capture bats yourself – call us! We have years of experience humanely removing bats and colonies of bats from homes in Pennsylvania.
Bats are vectors for rabies and many other diseases and parasites. Bats often do not develop symptoms when infected. If you find a bat within your home, it is a good idea to seek medical attention and testing for rabies. Almost all domestically acquired cases of rabies are attributed to bat bites. Bats have very small teeth and can bite a sleeping person without necessarily being felt. Evidence has shown that it is possible for bats to spread the rabies virus purely through airborne transmission, without direct physical contact with the bat itself. Bat guano is also a vector for disease, containing parasites which are toxic to humans. Bat bugs are blood-sucking parasites that feed on the blood of bats. Bat bugs are closely related to bed bugs, and are commonly mistaken for bed bugs. Like bed bugs, bat bugs search for warm blooded hosts to feed on. Humans are often the next choice, especially when bats are no longer present.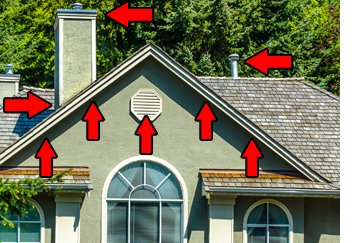 Bats typically enter through openings in or around the attic, barns, belfries, chimney, dormers, eaves, gable apexes, roof edges, roof valleys, siding and vents. Once inside, bats foul locations with their guano, begin breeding and raising their young.
More On The Little Brown Bat
Little brown bats consume as many as two thousand insects every night. After mating in fall, winter is spent in caves, mine tunnels, and occasionally homes in the Delaware Valley. In spring, females find roosting locations where they raise their young. Once a roosting location is found, it used year after year. Young are born from early June through early July, and they begin flying within 3 weeks.
Humane Bat Trapping & Removal
Our technicians are state-licensed and specially trained in humane bat trapping, removal and exclusion services. We use special tools and techniques for quick and effective bat trapping. Our bat elimination service employs the use of one way doors or nets which prevent bats from returning. All humane bat trapping is done in accordance with local, state, and federal laws.
Bat Exclusion & Bat Proofing
Bat exclusion is a safe, effective and permanent solution which humanely prevents bat colonies from entering a home or building. Bats use existing openings around the home to make their nests. If these openings are left unsealed, bats will re-enter. Our bat proofing exclusion services eliminate future bat infestations by sealing any openings in and around your home. This includes installing attic vent guards and gable vent guards. We also offer shutter exclusion to keep bats from nesting between the back and siding of shutters.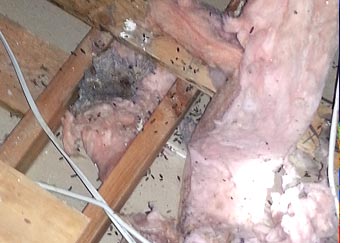 If you have had animals in your attic, you could be harboring a significant health hazard. According to the Center for Disease Control, humans can contract diseases from wildlife when exposed to urine, droppings, saliva or nesting material. An animal presence in the attic means urine, feces and animal carcasses right above you and your family's heads.
We can help! We will remove your contaminated attic insulation, disinfect, repair access holes and install a fresh, clean blanket of TAP pest control insulation.
The Boric acid content of TAP insulation acts as a permanent pest control solution, disinfectant and odor eliminator where it is placed. Typical energy savings with TAP insulation range from 20%-38%.
Why Do People Trust Patriot To Remove Birds?
Patriot Pest Solutions offers over 20 years experience in bird removal and exclusion. We're family owned and locally operated. Patriot Pest Solutions is a fully insured and licensed with the Pennsylvania Game Commission, National Wildlife Control Operators Association and the Pennsylvania Trappers Association. All of our certified, state-licensed technicians are fully insured and ready to eliminate your bird problem. Our treatment methodology was devised by our own in-house Associate Certified Entomologist, one of twelve in the entire state of Pennsylvania. We know how to get rid of birds and keep them from coming back.

We're Certified Wildlife Professionals by the National Wildlife Control Operators Association. Our technicians are up to date with the latest training and certifications to provide you with the best and safest wildlife management service possible.

We're proud to be a part of the Pennsylvania Trapper's Association which promotes the humane trapping of wildlife. The Pennsylvania Trappers Association grew from just a handful of trappers in 1936 to become the largest state trapper's organization in the United States.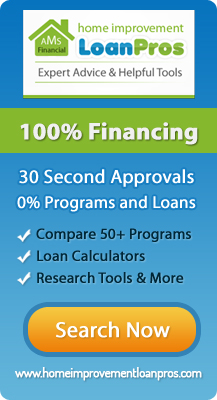 Kevin was awesome! I had a large group of bats living in my attic. Kevin was on time and did a thorough inspection to make sure there were no other entry points. He sealed up all the holes where the bats were getting in and cleaned up my attic. He was very professional and courteous. THANK YOU KEVIN!!

I had a great experience with Kevin. I was concerned that i may have had a bat problem in my chimney and finally decided to call in a professional. Kevin arrived on time (early in fact) and was extremely pleasant and professional. Kevin took the time to thoroughly inspect all potential openings to my house. He gave me great news that no sign of a bat infestation was present. Kevin was honest and informative. This cost me nothing, but patriot pest will be the first company I call if I have any future issues. Thanks Kevin and thanks patriot pest!

We had a bat in our house a couple nights ago, and Patriot Pest Solutions came out today to do an assessment of the house to see if we had a population roosting in the attic. After a thorough and knowledgeable search of the outside and inside of the house, our inspector determined that there aren't bats living in the house (hooray!) or any entry points into the attic; he determined our bat visitor had squeezed into our vestibule through an old window that was open at the top a bit. The inspection was free, but invaluable! Thanks Patriot Pest Solutions for a great experience and peace of mind.

Highly recommend. Dane was very thorough and informative. He came out to check for bats. He was right on time and professional and best of all, no charge for initial consultation. Critter control was going to charge $269 just to look around. I will use Patriot Pest Solutions again, thanks for the great service.

Great service! We called in the morning and they were able to be out in a few hours. Chad not only took care of the bat in our house, educated us on what else we could do if it happened again. I would definitely recommend and will use again for any other pest problems.

Outstanding service. Promptly scheduled. Arrived on time and very pleasant to deal with. We called about a bat issue. He found no evidence of bats but did find that we have a mice issue in our attic which they will take care of for us. I highly recommend this firm!

Thanks to Patriot Pest Solutions, I will be able to take care of a bat situation that I have been having for the past few years. Everyone that I have dealt with has been very helpful, friendly, and knowledgeable. Thank you for all of your help.

We have bats in our attic. I called Patriot Pest Solutions, and they sent Chad K. out to talk to us. Chad is very friendly, knowledgeable and informative. He answered all of our questions and quoted us a good price. I trust him.

Justin was on time and very professional. Have a small problem with bats and he was very knowledgeable. I have been a customer for about 3 years now and they are great to do business with.

Kim answered my call and was very polite and helpful in setting up a prompt appointment. Chad gave me an assessment of my bat situation, and gave easy suggestions on how to chase it away. He even gave me suggestions on how to keep bed bugs from following me home from a trip. I would definitely recommend them.

Chad spent a lot of time in educating me about bats and their behavior. He did a great job in helping us to solve our bat issue, humanely. No more bats in the attic or basement! Denise and Kim were also always a pleasure to speak with. Would highly recommend them.
With over 50 years of experience, you can rest assure that Patriot Pest Solutions can eradicate any pest problem you may have in your residence or commercial property
Our family-owned business offers the best wildlife and pest preventative and removal solutions. We pride ourselves on being a results oriented business offering 100% pest control guarantee.