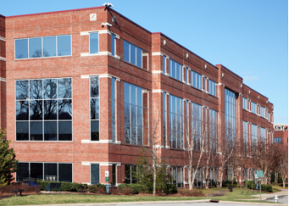 If you're a business owner, you can't risk a pest control problem. Even the cleanest buildings have pest control problems and a single outbreak can bring a business to its knees.
We're a local, veteran owned and family operated business with over 50 years of pest control experience.
We understand the importance of meeting customer expectations and the state guidelines for the welfare of your staff. All of our certified, state-licensed technicians are fully insured and ready to provide a pest control solution that fits your needs. You'll gain the peace of mind that comes from knowing your business and those you serve are protected from pests. Our commercial services are perfect for industrial warehouses, hospitals, hotels, office buildings, restaurants, retail stores, schools or any other commercial application.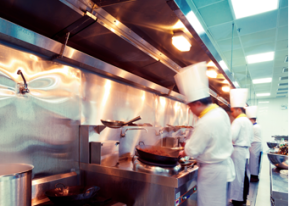 Commercial Pest Control
Ants, cockroaches, fleas, spiders and rodents are common pests in commercial settings. These pests are often delivered in cardboard boxes and wooden pallets or enter the structure through cracks or crevices. 
Seeing a single ant, cockroach or flea means there are many more waiting to be discovered.
 Spot treatment with over-the-counter sprays may kill the bugs you see, but only a trained professional pest control professional can eliminate your pest problems once and for all.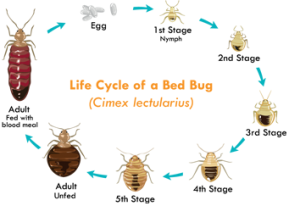 Commercial Bed Bug Control
Bed bugs commonly establish themselves in apartments, condominium developments, hotels, motels, movie theaters and retail stores. These blood sucking pests can hide in cracks the thickness of a credit card and only come out to feed on your patrons.
Eliminating bed bug infestations is just as important as preventing them
. Our Associate Certified Entomologist will educate your team in steps they can take to avoid future infestations. Depending on the location and severity of your infestation, we offer several effective bed bug solutions including heat treatments, steam treatments and traditional chemical treatment methods.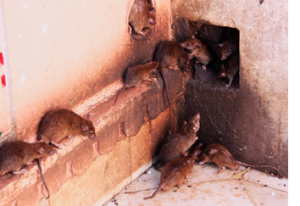 Commercial Rodent Control
Rats and mice are disease vectors that contaminate every surface they touch.
In a commercial environment, they are typically found near sources of food and water. Effective commercial rodent control involves population reduction with the use of traps, baits and tracking powders. Rodent stations are placed around the perimeter of the building to ensure no future rodents take up residence around your building, putting contamination concerns to rest. Once the rodents have been successfully removed from the structure, we'll focus on effective sanitation and rodent exclusion to keep them from re-entering the building.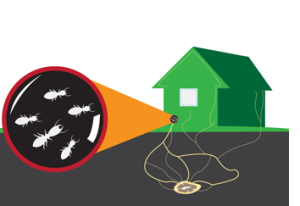 Commercial Rodent Control
Protect your building from termites before the damage occurs with Patriot Pest Solutions Subterranean termite treatments. We're state certified and have performed hundreds of wood destroying pest inspections. Our non-repellent termiticides and baits are effective at stopping termite colonies where they start. Termites are highly social insects which communicate by contact with one another. Our non-repellent above-ground and in-ground treatments are transferred by treated termites throughout the colony like a virus, eliminating your termite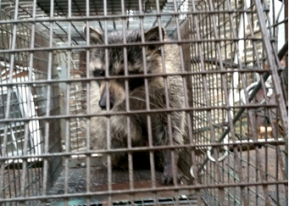 Commercial Wildlife Control
Wildlife removal is an increasingly important part of the commercial management profession because of expanding human populations reducing wildlife habitats. In many cases, wildlife species co-exist with their human neighbors leading to situations where action is needed to protect the wildlife, humans or property.
Patriot Pest Solutions offers over 20 years experience in wildlife removal and exclusion.
We're fully insured and licensed with the Pennsylvania Game Commission, National Wildlife Control Operators Association and the Pennsylvania Trappers Association. All of our certified, state-licensed technicians are fully insured and ready to eliminate your wildlife problem.
Commercial Bioremediation
This service reduces fats, greases and oils by turning them into water and carbon dioxide. This valuable service is a great solution for commercial kitchens and restaurants.
Commercial Vegetation Management
Keep those unwanted weeds from growing! Patriot uses site specific treatment methods and materials to ensure your weed problem is taken care of during the growing season.
Preventative Pest Management Approach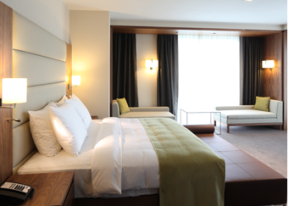 Patriot Pest Solutions focuses on preventing pests before they become a problem. This preventative approach is custom tailored to your needs. Our team works discretely to treat potential pest problems quickly without disrupting your daily operations. Our goal is to keep your business pest free for years to come.

At Patriot Pest Solutions, your satisfaction is not just a goal – it's our job. With over 50 years of experience, you can rest assure that Patriot Pest Solutions can eradicate any pest problem you may have on your commercial property. Our family-owned business offers the best wildlife and pest preventative and removal solutions. We share a commitment to ethical, professional and environmentally responsible service. We guarantee you the highest standards of integrity and we focus not just on solving your immediate problem, but on earning your long-term trust. We pride ourselves on being a results oriented business offering 100% pest control guarantee.

We had a terrible bee infestation inside our offices. I contacted Patriot Pest Solutions and they sent someone out within a few hours. They were very knowledgeable, friendly and also took care of a mice issue, much to our relief. Very pleased with the through inspection and quick response. Many Thanks

Very professional and feel the problems are taken care of. Sign up for the maintenance program. Great idea, no bugs or pests sound good to me.

First time using & overall great experience, would highly recommend. The team that I worked with both inside/outside were extremely helpful & professional. Was able to schedule me immediately. As good as it gets when dealing with pests!

Friendly, knowledgeable, professional service. And most importantly, ON TIME. in fact, he was early. Dane represents Patriot Pest Solutions well, and I will definitely be giving them my business again.

I found Patriot Pest Solutions on the internet and after reading some reviews decided to try them. I was not disappointed. I talked to Kim who scheduled an appointment for me and was very helpful, kind and professional. I met Chad at the appointed time and discussed the squirrel problem I was having.He was extremely knowledgeable,personable and patient and quickly resolved my problem. I can now understand the great reviews written for Kim and Chad. Since I met Chad and got to see his work first hand I can see it even more. They are a fine reflection on the company they work for, Patriot Pest Solutions. I would highly recommend this company and it's employees to anyone.

The past 2 weeks our company has had the pleasure of having Dane T. as our pest control tech. Dane displayed a high degree of integrity, responsibility and professionalism. Dane's communication skills and knowledge alone makes him an asset to your company. Thank you for your services.

Kim was totally professional. She made me feel that I was dealing with a company that knew what it was doing, and this was the second company that I called. Dane was a joy. Although the raccoon had left before he arrived, he gave me some tips for securing my property, and schooled me on raccoon behavior. If I ever, again, have critter problems, I'll certainly give them a call, and I'll request Dane.

Denice, Kim & Dane were fantastic. They were all friendly, fast and incredibly helpful with a situation that can be a little stressful. The other pest removal company we called was going to charge a large sum of money just to inspect – and then they didn't even call back to schedule the visit! Dane was always early and finished before he was even scheduled to be onsite. He was so professional, knowledgeable and friendly – a true pleasure to work with. Denice and Kim were prompt & friendly – enjoyed working with them as well. Great company and would definitely use again & recommend to others!
Integrated Pest Management Steps:
We understand supporting local business benefits the entire community. Fellow local chamber of commerce members will receive a special discount of 50% off your initial pest control corrective service for your business or residence.