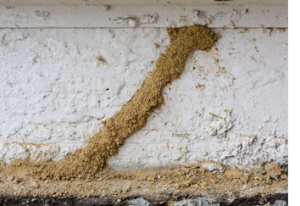 Every year, we spend $4.5 billion dollars controlling and repairing damage left by subterranean termites. Subterranean termites require special types of treatments because they nest in the ground, in crown colonies. These crown colonies infest structures from a distance, setting up satellite termite colonies around your home. Subterranean termites will also enter the home through expansion joints or cracks in the cement slab. Mud tubes are used as subterranean termite highways, and can be found in all locations of the home or building. Subterranean termites use these shelters for climate control and protection from the environment and predators. The majority of the time, the subterranean termites will be found in the bathroom and shower areas where high moisture content is readily available.
Types Of Termite Treatments
Depending on where the subterranean termites are found during our inspection, different treatment methods may be necessary. To kill subterranean termites, we use combination of structural and soil treatments. These treatments eliminate termites within the structure and form a protective barrier around the structure keeping them out.
There are four types of treatment methods available to you: Drill & Treat, Trench & Treat, non-repellent Termiticides and Bait Systems. Each type of treatment is specifically designed to eliminate termites in different areas of the structure. Drilling or trenching and treating kill termites as they approach the structure. non-repellent termiticides like Termidor are applied to areas with current termite activity. Termidor works slowly, spreading through the termite colony like a virus. Termite baiting systems involve a series of in-ground bait stations around the perimeter of the home. We check these stations on a regular basis to determine the level of termite activity on the property.
Sub Areas: Subterranean termites found in your sub area will be controlled by trenching and treating the soil and pier posts around your home.
Cement Slab: We'll drill through the slab and inject termiticides that will kill the subterranean termites. After slab injection, our technician will fill the holes in the slab with cement. Some homes have extensive subterranean termite presence under the slab. Our most effective subterranean termite treatment is to drill into the slab throughout the home. In most cases extensive drilling and treating is not necessary. In order to minimize damage to your floors, we recommend drilling and treating only the areas that subterranean termites are found in during our inspection.
Kitchens & Bathrooms: If the kitchen or bathroom plumbing pipes are in the affected area, we recommend cutting a hole in the wall and installing an access panel. The access panel will allow inspection and treatment of the area, as subterranean termites commonly gain entrance to buildings through water pipes openings.
Room Conversions: When subterranean termites are found in these areas the floors must be cut open to allow access to the slab for drilling and treating.
Limited Infestations Within The Structure: Sometimes there may be only one area infested with subterranean termites, in this case, a spot treatment may be an available option.
New Construction: We can help stop subterranean termites before they infest a structure by treating pre-construction sites! Subterranean termites thrive in excessively moist conditions and feed exclusively on wood materials. For pre-constrution, soil treatments with registered termiticides should be applied to all slabs and foundations within 72 hours of the cement pouring.
Attics: Attics have many exposed wood members which allow subterranean termites to infest the structure. If you are in the middle of a remodel, we can treat the exposed walls, ceilings and timber to protect your investment.
Conventional termiticides require the soil around the exterior of the home to be treated. Termidor is a cutting edge termite control product that eliminates termites both directly and indirectly. Termidor is non-repellent, meaning termites unknowingly transport the treatment on their bodies and serve as carriers who then transfer Termidor to the entire colony.
Most termite applications will be able to last 7-9 years based on the application site and ground conditions.
In Pennsylvania, Eastern Subterranean termites are the most commonly found termite infestation.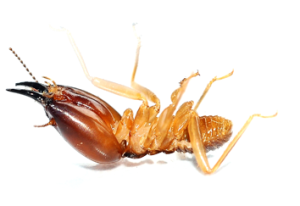 Never worry about termites again. We can help you protect your home and your family, 24 hours a day, 7 days a week. The advance termite baiting systems offers fast, long-term termite control. Our termite bait program eliminates the entire termite colony before they have a chance to invade. Installation is simple and requires no in home treatment, making bait systems convenient and family friendly.
Why Do People Trust Patriot Pest Solutions To Remove Termites?
Patriot Pest Solutions offers over 50 years experience in solving termite problems. We're family owned and locally operated. All of our certified, state-licensed technicians are fully insured and ready to eliminate your termite problem. Our treatment methodology was devised by our own in-house Associate Certified Entomologist, one of twelve in the entire state of Pennsylvania. We know how to get rid of termites and keep them from coming back.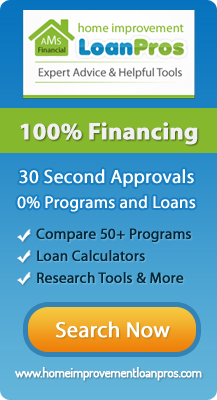 Kissing Bug Control Reviews

"I first contacted Patriot Pest Solutions for an ant problem, and after talking with James decided to have them monitor for termites as well. I used to see ants seasonally and frequently, and it's a pleasant change not to have them after the house was treated. I should mention that I grow quite a number of houseplants which makes the home attractive to ants. A good measure of the quality of service that I get is the ants are GONE. I know homeowners in the area with termite problems, so monitoring made sense to me. I know the damage they can do and the peace of mind from proactively addressing this potential problem is well worth what Patriot Pest Solutions charges. From the first contact I've been pleased with their professionalism, prompt service, and reasonable price."

"I have had numerous clients use Patriot Pest Solutions for a variety of services. Whether it is the standard Wood Destroying Insect Inspection when buying a home or outright wild animal removal after you have purchased you can rest assured that Patriot Pest Solutions will do the job right the 1st time. As a real estate professional I have seen many companies promise the world but few are actually able to deliver like they do. I stake my reputation with my clients on the companies that I recommend to them. I have no problems giving my clients the number to Patriot Pest Solutions as I know they will treat my clients with the same level of care and service that I would provide myself. Don't believe me? Call them and give them a chance to win your business too. You will not be disappointed."

With over 50 years of experience, you can rest assure that Patriot Pest Solutions can eradicate any pest problem you may have in your residence or commercial property. Our family-owned business offers the best wildlife and pest preventative and removal solutions. We pride ourselves on being a results oriented business offering 100% pest control guarantee.