TAP Pest Control Insulation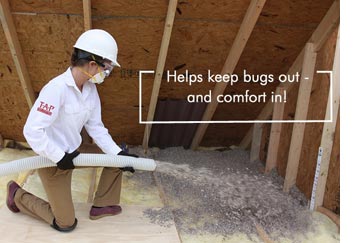 What Is Pest Control Insulation?
TAP is a natural fiber insulation treated with Boric acid to produce fire-retardant, thermally superior, sound deadening insulation with permanent pest control properties. TAP is acceptable for use around humans and pets but deadly to ants, cockroaches, millipedes, silverfish, spiders, termites and many other pests.
How Does TAP Insulation Work?
TAP is a loose fill cellulose insulation blown in using a machine. Unlike rolled insulation, TAP forms a perfect fit, filling nooks and crannies. TAP can be used as a "cap" over existing insulation in an attic or can be used on its own. Pest crawl through the insulation transferring Boric acid to their bodies and will die after ingesting it.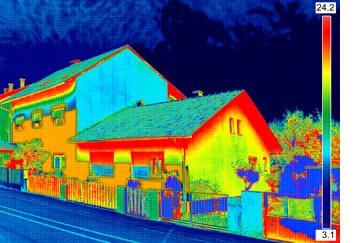 What Is Pest Control Insulation?
When added to existing insulation or installed on its own, TAP helps keep comfortable air in the living area of your home. This reduces the required energy needed to heat or cool your home and, in turn, reduces your heating and cooling bills. Typical energy savings with TAP pest control insulation will range from 20%-38%.
TAP has earned the Energy Star qualification from the EPA. TAP contains 87% recycled paper. Installing TAP in a 1500 sq ft new ranch-style home effectively recycles as much newsprint as a family will consume in 40 years; not only recycling but removing it from the waste stream saving landfill space. Glass fiber contains only about 20% recycled content and data suggests glass fiber production requires 59x more energy than cellulose production!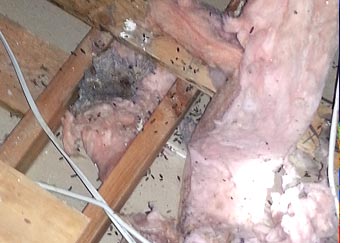 If you have had animals in your attic, you could be harboring a significant health hazard. According to the Center for Disease Control, humans can contract diseases from wildlife when exposed to urine, droppings, saliva or nesting material. An animal presence in the attic means urine, feces and animal carcasses right above you and your family's heads.
We can help! We will remove your contaminated attic insulation, disinfect, repair access holes and install a fresh, clean blanket of TAP pest control insulation.
The Boric acid content of TAP insulation acts as a permanent pest control solution, disinfectant and odor eliminator where it is placed. Typical energy savings with TAP insulation range from 20%-38%.
Why Do People Trust Patriot Pest Solutions To Install TAP Insulation?
Patriot Pest Solutions offers over 50 years experience in solving pest problems. We're family owned and locally operated. All of our certified, state-licensed technicians are fully insured and ready to eliminate your pest problem. Our treatment methodology was devised by our own in-house Associate Certified Entomologist, one of twelve in the entire state of Pennsylvania. We know how to get rid of pests and keep them from coming back.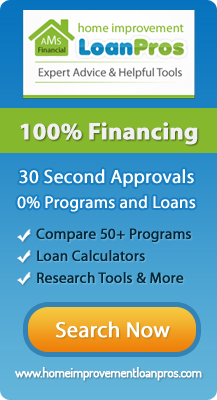 With over 50 years of experience, you can rest assure that Patriot Pest Solutions can eradicate any pest problem you may have in your residence or commercial property
Our family-owned business offers the best wildlife and pest preventative and removal solutions. We pride ourselves on being a results oriented business offering 100% pest control guarantee.