Newton Square, PA Pest Control
Patriot Pest Solutions proudly serves Newton Square residents and businesses. Our veteran owned and family operated company works closely with residents and businesses to keep properties pest-free. Our friendly, state licensed technicians thoroughly investigate all infestations and recommend reliable, cost-effective solutions. They also take time to educate clients about integrated pest management techniques to reduce pesticide use in the future.
Our company removes everything from standard pests like ants and spiders, to bed bugs, termites and wildlife. We stand by our proven results and offer 100% guarantee on our returning services. If you see pests between scheduled services, we'll come back for free to remove the problem.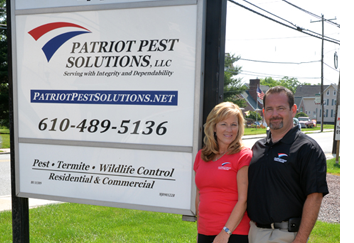 At Patriot Pest Solutions, your satisfaction is our top priority. We share a commitment to ethical, professional and environmentally responsible service. We guarantee you the highest standards of integrity and we focus not just on solving your immediate problem, but on earning your long-term trust.
Ants, cockroaches, fleas and spiders are common pests in Berks county. These pests are often delivered in cardboard boxes or enter the home through cracks or crevices. Seeing a single ant, cockroach or flea means there are many more waiting to be discovered. Spot treatment with over-the-counter sprays may kill the bugs you see, but only a trained professional pest control professional can eliminate your pest problems once and for all.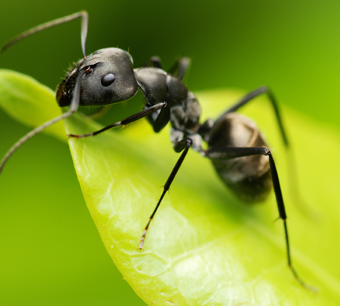 Go organic and choose the most natural pest control solution available! You'll receive a smart, effective and environmentally responsible service each time we arrive at your door. We carefully select natural products that provide effective, targeted pest control solutions. These scientifically engineered low toxicity products are more effective and biodegradable to minimize the impact on our environment.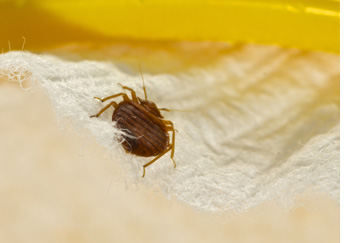 A common myth about bed bugs is that they are a result of uncleanliness. However, bed bugs can infest any home because they are notorious hitchhikers. Bed bugs have made a resurgence in the last few years due to increased international travel, shipping, and pesticide resistance. Once they're on clothes or in baggage, these pests will quickly infest your home or business because they are prolific breeders. They prefer living in cracks and crevices of furniture and mattresses and they move easily through wall spaces to infest many rooms in a structure.
This is why they are a nightmare for hotels, condos and apartments. While there has been no proof that they spread disease, they do feed on the blood of their hosts by biting the skin. Depending on the location and severity of the infestation of your Berks county property, we offer several effective bed bug solutions: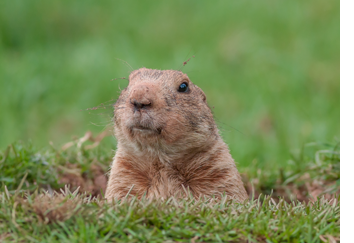 Rats and mice are disease vectors that contaminate every surface they touch. In homes, they are typically found in kitchens and bathrooms near sources of water and food. Effective rodent control involves population reduction with the use of traps, baits and tracking powders. Rodent stations are placed around the perimeter of your home to ensure no future rodents move in. After the rodents have been successfully removed from the home, we focus on effective sanitation and rodent exclusion to keep them from re-entering the building.
Protect your home from termites before the damage occurs with regular subterranean termite treatments. We're state certified and have performed hundreds of wood destroying pest inspections. Our non-repellent termiticides and baits are effective at stopping termite colonies where they start. Termites are highly social insects which communicate by contact with one another. Our non-repellent above-ground and in-ground treatments are transferred by treated termites throughout the colony like a virus, eliminating your termite colony.
Wildlife Control & Removal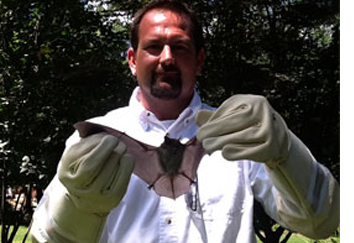 Wildlife removal is increasingly important because of urban sprawl reducing wildlife habitats. In many cases, wildlife species co-exist with their human neighbors leading to situations where action is needed to protect the wildlife, your family or home. Patriot Pest Solutions offers over 20 years experience in wildlife removal and exclusion. We're fully insured and licensed with the Pennsylvania Game Commission, National Wildlife Control Operators Association and the Pennsylvania Trappers Association.
All of our certified, state-licensed technicians are fully insured and ready to eliminate your wildlife problem.
Raccoon Control & Removal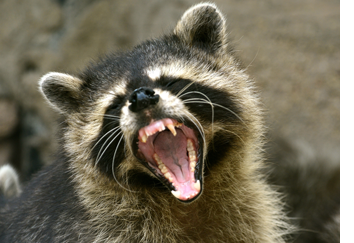 Raccoons are often found near sources of food and water outdoors. Fruit trees, trash, pet food and gardens are all great food sources for raccoons. They make their nests in attics, chimneys and garages, often causing significant damage. Raccoons are excellent climbers and once a raccoon is on a roof, it can rip open vents or find construction gaps in soffits, which will lead the raccoon into the attic. Once inside attics or walls, raccoons will destroy insulation for nesting materials and contaminate the area with urine and feces.
It's important to catch them early, before they multiply and the problem intensifies. Do not attempt to capture raccoons yourself! Raccoons are very aggressive and strong animals. When threatened, raccoons have been known to attack people and pets. We have years of experience with humane raccoon removal practices and can help you fix your problem fast!
Squirrel Control & Removal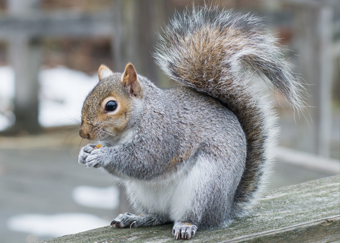 Squirrels may seem cute, but their destructive chewing can cause significant damage to your home. It is important to catch them early, as they routinely damage electrical wiring. You don't resort to extreme measures. Our technicians are state-licensed and specially trained in humane squirrel trapping, removal and exclusion services. We are able to capture squirrels inside the structure, as well as squirrels entering the structure. After the traps are set up, we will begin exclusion work which
includes inspecting the structure for weak openings and sealing them by closing gaps or installing the appropriate screens.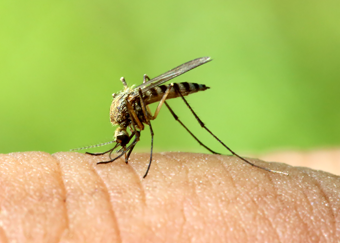 100% organic mosquito control barrier treatments are a cost effective way to kill and repel mosquitoes and gnats. Our organic mosquito control plans keep you, your pets and your children safe through the warm season. We'll inspect your home and yard to find contributing factors to a mosquito problem. We treat foliage, vegetation, shrubbery areas, patios, eaves, covered porches, and other resting areas. We'll help you reclaim your space and enjoy Berks county summers without fear of itchy mosquito bites!
Our services are 100% guaranteed, if you don't like your service – you don't pay! If you're tired of mosquitoes and gnats buzzing around your home and backyard, call us today and see why people choose Patriot Pest Solutions for their mosquito control in Berks county.
Spotted Lanternfly Control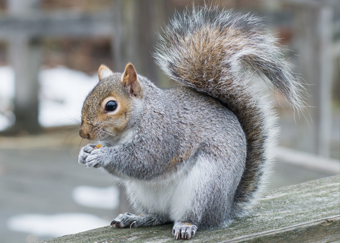 The Spotted Lanternfly is an invasive plant hopper which are spreading rapidly and present a serious threat to gardens, orchards, and woodlands in Berks county. Lanternfly nymphs feed on small plants and vines in the spring using their piercing mouthparts to suck the sap out of stems, leaves, and even the trunks. After maturing into adults, Spotted Lanternflies begin feeding on trees. Infested trees develop weeping wounds which leave grayish or black trails along the trunk.
In fall, adults lay egg masses on host trees and nearby smooth surfaces like outdoor furniture, stone, structures and vehicles. Early detection is the key to protecting crops such as apples, grapes, hardwoods and stone fruits on your property. Our treatment uses a systemic pesticide which is applied to the roots of the plant and absorbs into the tree itself. This treatment kills the Lanternflies as they attempt to feed. and prevents further infestation.

Service was excellent with Patriot Pest Solutions. I would highly recommend this company to anyone! I have used it overall for the "Home Protection Plan" which is awesome when living in the country, where pests, bugs and bees are prevalent. Their staff is friendly, approachable and reliable. When they give a time they are coming out, they mean it, and do what they need to do neatly and efficiently. The best part about Patriot Pest Solutions: they use green pesticides to treat, leaving my pets and family safe. All of their treatments have been effective and they take great preventative measures. I am all for small, family owned businesses, and I say hats off to them for their customer care, expertise, and professionalism. Thanks for keeping our home pest-free and our outdoors an enjoyable place to relax and feel comfortable! Keep up the great work!

Dane helped with a squirrel problem in my chimney. He checked the problem, explained the solution, spelled out the plan and helped me to feel better about my concerns. Dane was very polite and business like in his manner. I would strongly recommend Dane to serve any customer and to provide a possible solution to a pest / wildlife problem. I have personally recommended Patriot Pest Solutions to members of my family and to my neighbors. I intend to continue depending on Patriot Pest Solutions.

I had a nest of European Hornets in my home that I (wisely) decided not to try and handle on my own. This is the first time I've used a pest service for this purpose. Patriot Pest Solutions was very professional, quick, and easy. Price was reasonable. The bees are history!

I was sold on Patriot Pest Solutions after talking to my neighbor Kevin who happens to be a service technician for the company. I decided to give Patriot Pest Solutions a call. For the initial inspection Dane came out and gave a detailed, thorough inspection. He let me know what he was doing and most importantly why. Long story short, my mouse problem is FINALLY solved!! Kevin will stop by when he's walking his dog to make sure there are no issues or if I have any concerns. From the office employees to the field technicians, this company is the real deal. Thank you all so much!!

We called in a panic because we thought we found bed bugs. James was over pretty quickly and talked us off the ledge even before he did the inspection! We were so happy to discover that it was carpet beetles instead! Thankful for his expertise and direction! Hoping we don't have any more pest problems but if we do it's good to know we know an honest skilled company to call! Will definitely refer others to them!

We have been having an issue with a bat colony in our attic. We have had various companies come out to provide a quote but none have been as courteous and professional as Dane T. He arrived right on time and was the first person to make me feel like this issue was a correctable one. He answered all my questions, provided a quote on the spot and told me to take my time to review and decide. Given the service he has provided today I am even considering changing over my year round pest control plan to Patriot Pest Solutions.

Justin M is the best! He is a great tech. Very knowledgeable and helpful. Checks on all my concerns. He is wonderful in helping alleviating my crazy spider phobia!!!

Called and Denice was courteous and kind. She sent James out to us within a hour and a half! James was kind and professional! And the best outcome was our little bird friend that was stuck in our air conditioner was let go free of harm! Thanks!!

We just had Patriot Pest Solutions out here last week because we've had TONS of ants over the last few weeks and since they left I have not seen one ant! AMAZING!! When Chad came out he was on time, friendly, and seemed very knowledgeable. Most importantly he was thorough! We've had other companies come out and it seems like they're there for 15 minutes and then leave. Chad really took his time explaining what (and why) he was doing certain things and I appreciated that. I highly recommend Patriot Pest Solutions!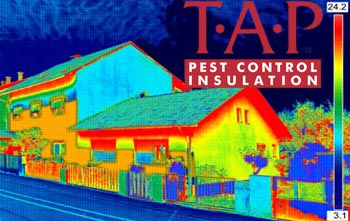 A wildlife presence in your attic means carcasses, feces and urine right above you and your family's heads. Animal waste poses a significant health hazard to humans and must be removed from the building. We can help! We will remove your contaminated attic insulation, disinfect, repair access holes and install a fresh layer of TAP pest control insulation. TAP is a natural fiber insulation treated with Boric acid to produce fire-retardant, thermally superior, sound deadening insulation with permanent pest control properties. TAP kills ants, cockroaches, millipedes, silverfish, spiders, termites and many other pests. Unlike rolled insulation, TAP forms a perfect fit, filling nooks and crannies. TAP can be used as a "cap" over existing insulation in an attic or can be used on its own. Typical energy savings with TAP insulation range from 20%-38%.
With over 50 years of experience, you can rest assure that Patriot Pest Solutions can eradicate any pest problem you may have in your residence or commercial property
Our family-owned business offers the best wildlife and pest preventative and removal solutions. We pride ourselves on being a results oriented business offering 100% pest control guarantee.