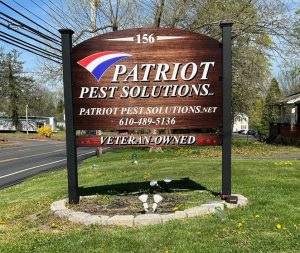 One-time extermination services are always an option, but they only provide a temporary fix to your pest problems. After the residual effect of our treatments has worn off, your bugs will return. Long term pest control solutions require a plan tailored to the types of pests invading your home. Contact us to schedule an inspection customized to your property.
Pest Control Service Plans
We offer one main program to protect your home year round: Home Pest Protection. It consists of three scheduled services to keep pests off your property and out of your home. If pests do make their way into your home, you'll have the peace of mind that a certified pest control professional will be available for free emergency treatment between regularly scheduled visits.
Depending on your pest problem, we use a combination of long lasting residual materials, baits and traps around the interior and exterior of your home. We use the same low odor, low toxicity products in your home that we use around schools, hospitals and offices.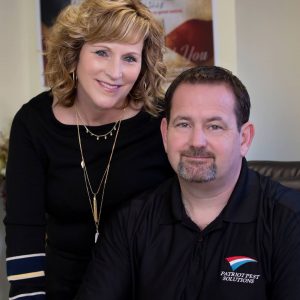 During our initial service, the interior of the home will receive a thorough inspection. Every home is different and we need to ensure we are addressing your specific pest control needs. Once your initial service is completed, we'll keep your property pest free from the exterior. Should bugs make their way back into your home, we are always available to treat the interior of the home at your request. Many of our customers have the interior treated once or twice a year to provide a protective barrier against entering pests.
Our Home Pest Protection plan is our most popular residential service. 

With over 50 years of experience, you can rest assure that Patriot Pest Solutions can eradicate any pest problem you may have in your residence or commercial property. Our family-owned business offers the best wildlife and pest preventative and removal solutions. We pride ourselves on being a results oriented business offering 100% pest control guarantee.
Applicable only with complete prepay. Expires : 30/04/2023

Applicable only with complete prepay. Expires : 30/04/2023


Very professional and feel the problems are taken care of. Sign up for the maintenance program. Great idea, no bugs or pests sound good to me.

Service was excellent with Patriot Pest Solutions. I would highly recommend this company to anyone! I have used it overall for the "Home Protection Plan" which is awesome when living in the country, where pests, bugs and bees are prevalent. Their staff is friendly, approachable and reliable. When they give a time they are coming out, they mean it, and do what they need to do neatly and efficiently. The best part about Patriot Pest Solutions: they use green pesticides to treat, leaving my pets and family safe. All of their treatments have been effective and they take great preventative measures. I am all for small, family owned businesses, and I say hats off to them for their customer care, expertise, and professionalism. Thanks for keeping our home pest-free and our outdoors an enjoyable place to relax and feel comfortable! Keep up the great work!

Dane arrived early and waited for me to get home. Polite, patient, knowledgeable. Explained everything in detail. Although offered, no pressure to buy a long term service contract. Would recommend.